Product Description
SmartO²
is a Bluetooth Oxygen Analyser for Nitrox and Trimix scuba divers.
More and more recreational/technical Scuba divers use Nitrox and or Trimix in their tanks to either enjoy longer dives, shorter surface intervals or to have more conservative dives. But diving with a gas with high Oxygen content has its own risks, and it's common practice for a diver to use specialized Oxygen Analyzer to check the Oxygen content of their scuba tank before using it.
Unfortunately, those Analysers are quite expensive and have very limited features. We think that every diver should have his own Personal Oxygen Analyser. That's why we develop the
SmartO²
!
SmartO² have 2 main components: 
A measuring unit and an Analyzing unit. 
The measuring unit consist of our proprietary board that reads an Oxygen Sensor, the outside temperature, the relative humidity and sends all these data via a Bluetooth connection to a Smartphone. 

The Analyzing unit is the free SmartO² Application running on your smartphone/tablet.
SmartO² have 3 main operating modes:
Calibration, Analyser and Dive parameters calculator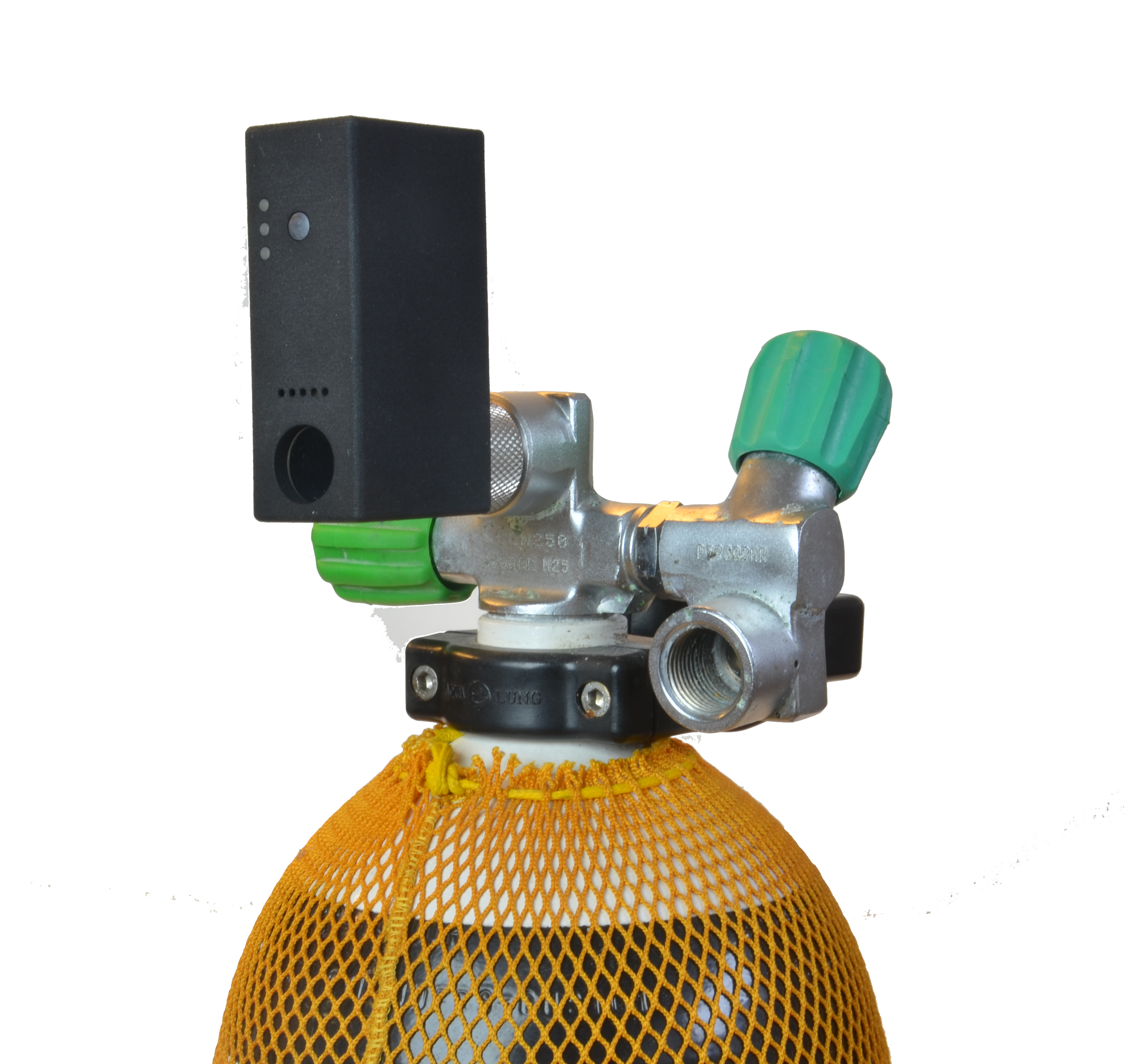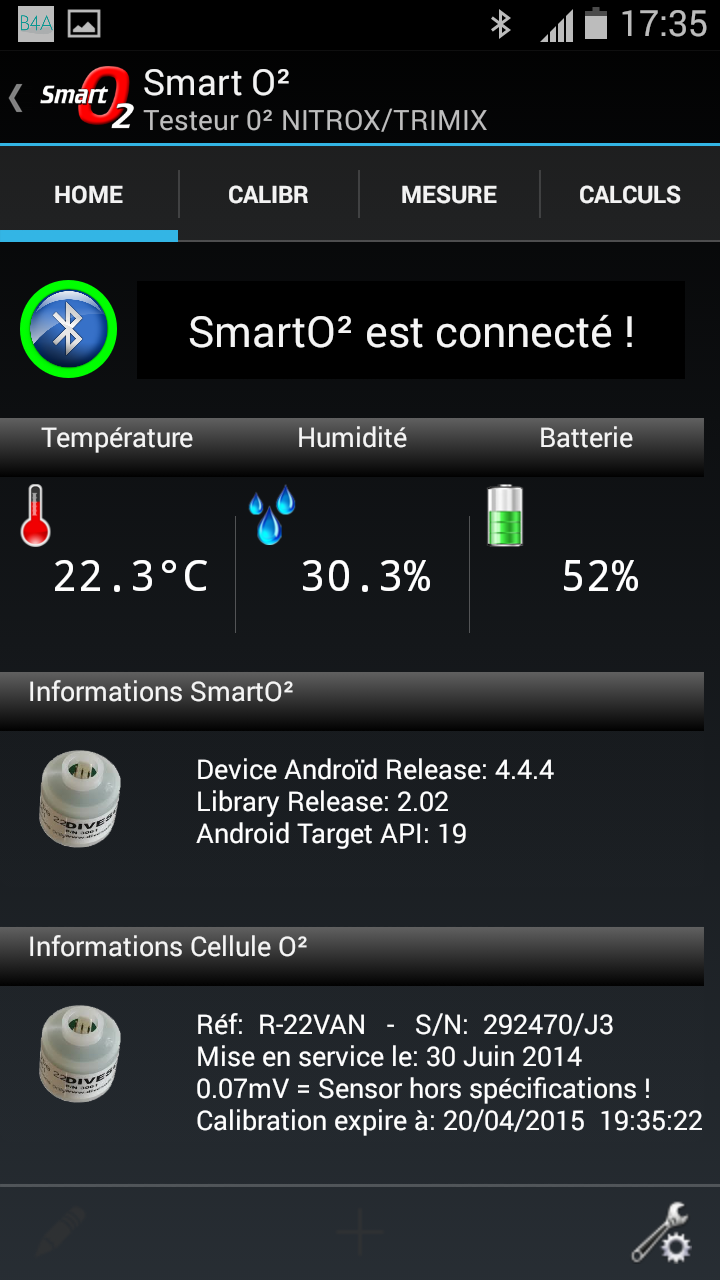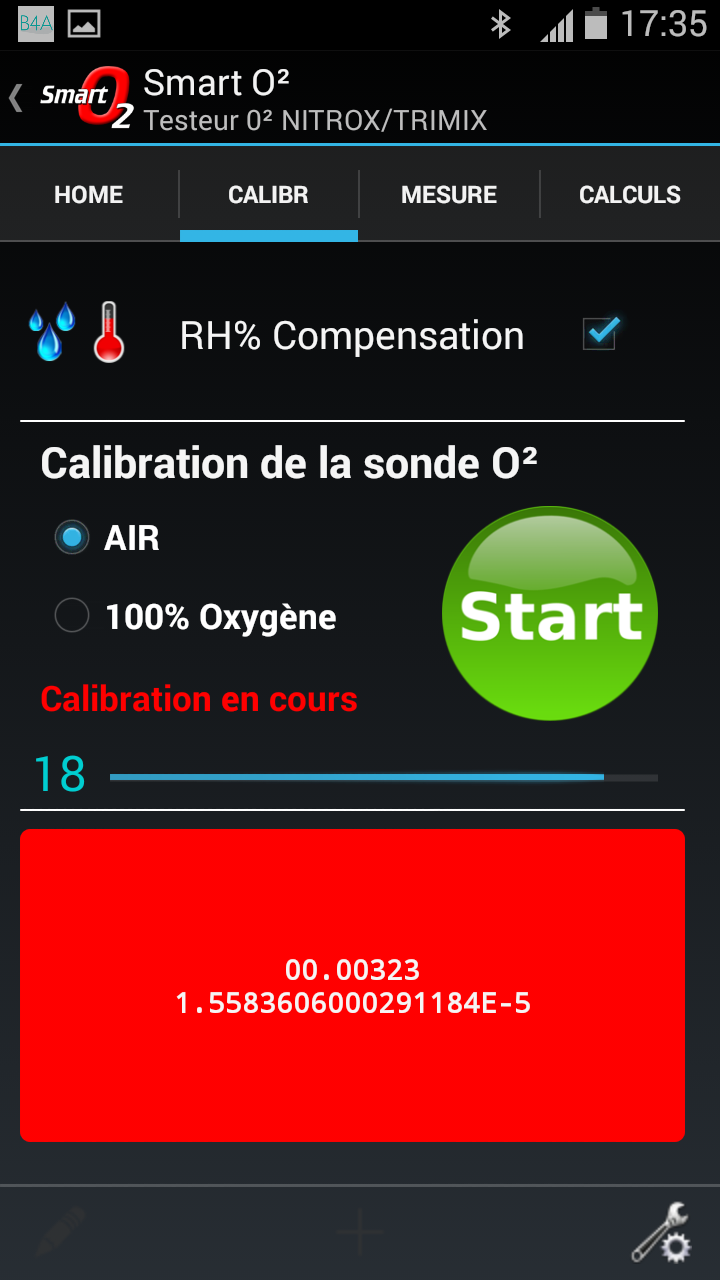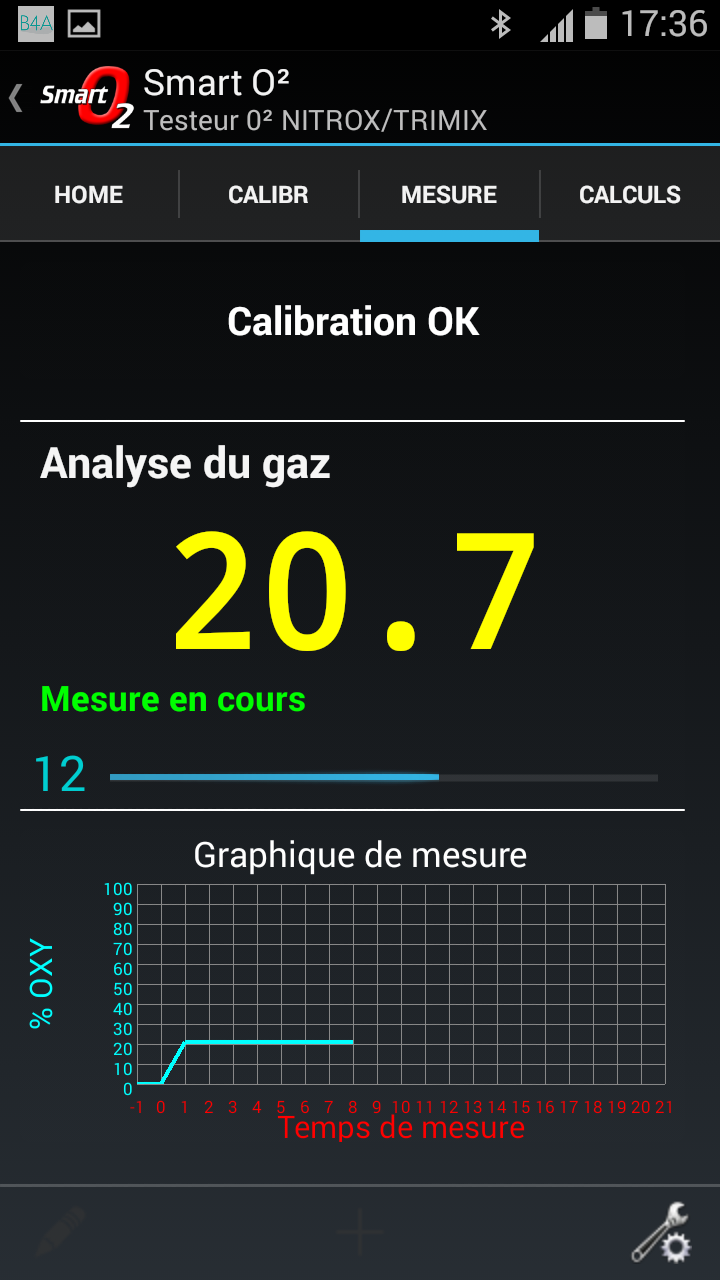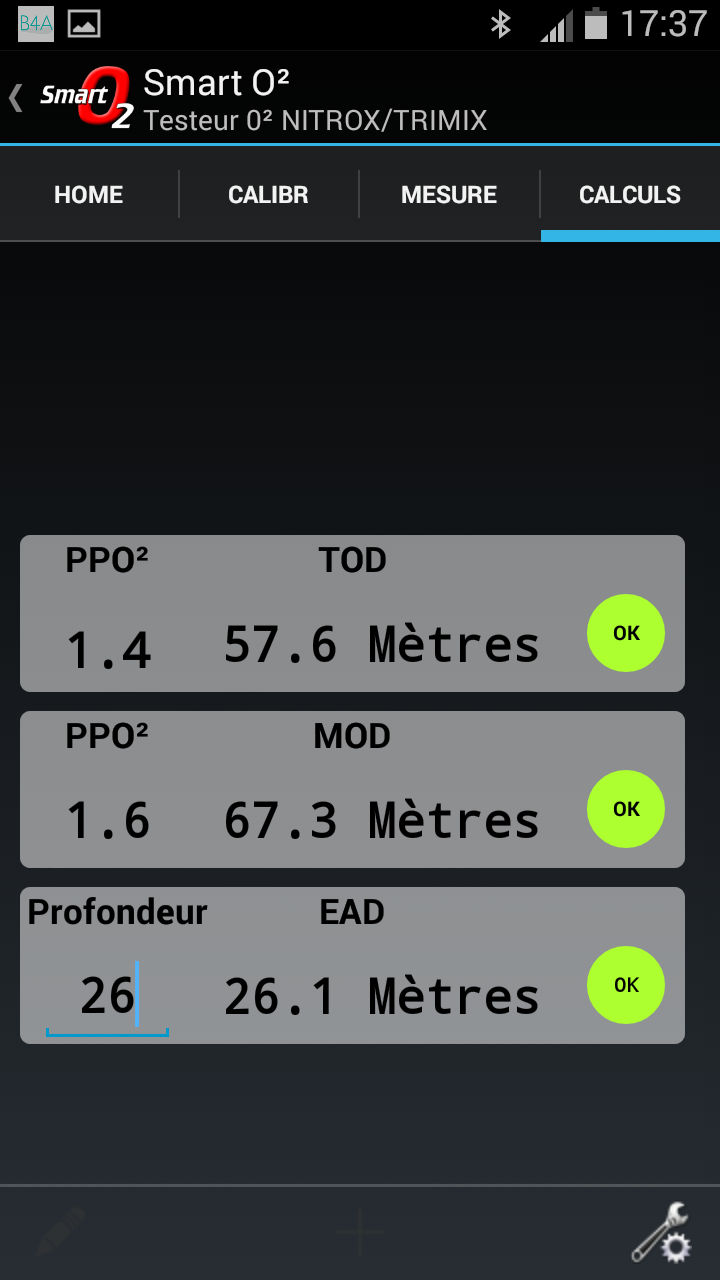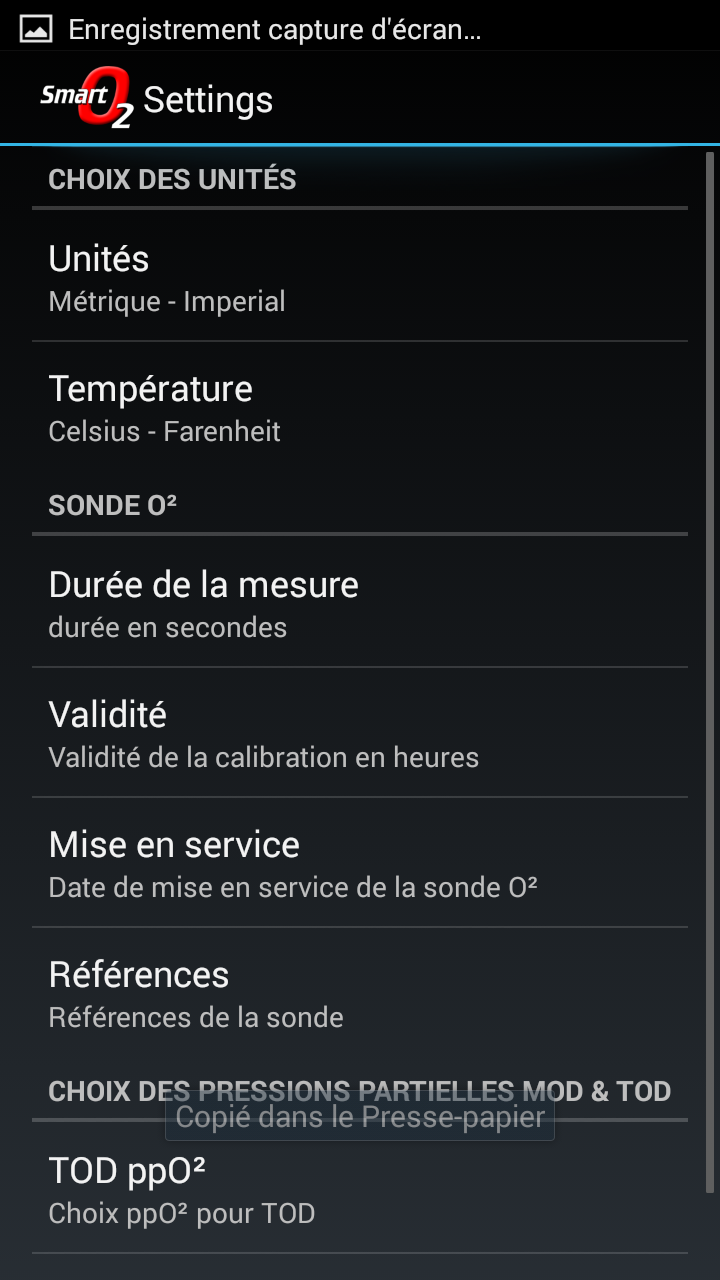 Calibration: For all sensors hardware, calibration is the most reference step, if this step is wrong or bad the final analysis is not good. It is common practice to calibrate an analyser before each use. With

 

SmartO²

 

it's quite simple as the smartphone, in addition to showing the profile of your measurements, will also save the resulting calibration as a reference for an defined time that will be used for subsequent analysis. An optional compensation parameter is present for the Temperature/Relative Humidity because when you choose air as calibrating choice, the Oxygen percentage in the air is not always the same and depend of this coefficient. Thanks to the pressure restrictor with a DIN fitting which can be used directly in a DIN cylinder valve or in an A clamp with a DIN female fitting, and aa tee piece are used. Not use the pressure restrictor can creates high pressure and cold air on the sensor face and can permanantely damage the sensor. A poor fit can cause a « Venturi effect » drawing fresh air into the sensor an generate an artificially high reading.
Analyser: In analyzer mode, you can program the SmartO² to perform an analysis on a defined time limit fixed by the user in the settings screen.
Dive Parameters calculator: This screen display in meters or in feets the differents parameters of a Scuba Dive, like the maximum depth (M.O.D.) or the air depth equivalent for those who are diving with air table.
SmartO² is powered by an rechargeable 3.7V / 850mA Lithium/Polymer battery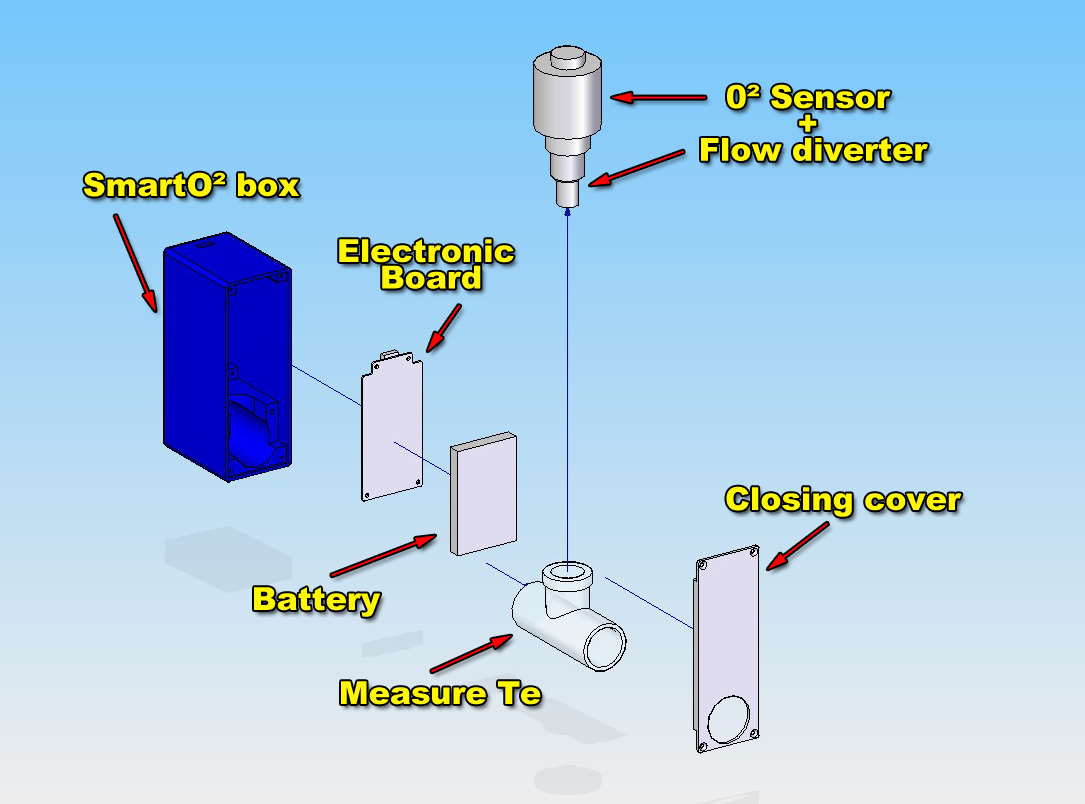 Technical Specifications
95 x 50 x 35 mm.
Weight is only 61g without Oxygen Sensor
10h battery autonomy ( +/- 100 measures )
Sensirion SHT31 Humidity and Temperature Sensor
Bluetooth 3.0 Class 2 module, iOS and Android compatible
3 led for status indication ( red, green, blue )
850mAh LiPo battery with low discharge protection circuit
LiPo charger integrated
PIC 24FJ256GB206 Processor
Belgian Made